Whether you only have a few magical series near your bed or hold on to every romance and crime fiction novel and have piles and bunches of books that have a whole mess around your house, your most beloved books deserve better than being littered around your place. Your books should live on a dreamy and magical bookshelf, just like in novels.
But worry not, you don't need to go out and spend your money on good bookshelves or a few good decoration things for the shelf that gives a good look to your books, from one of the big box stores. With your little bit of creativity and innovation and the right supplies, you can make your own shelf of furniture at home/office.
If you're a beginner, you can put it together with wooden boards or hang a good set of wall mount shelves next to your wall. But, if you're an old rookie or you are looking for some ideas to give a set of inspirational plans a push for your bookshelf, try something very unique and different, like a cute dollhouse bookshelf that's perfect for kids and complete with drawers and flowers to a small home office, or a closet that turned cosy with good old books.
These easy and budget-covering DIY bookshelf ideas can be finished on weekends when you have leisure time from a whole tiring week at work, and on weekdays it will leave you to the most dreamy bookshelf you might ever ask for. So read on for some good bookshelves ideas.
1) Study Table Bookshelf:
Studying is like mint chocolate; some people like it, some(most) don't. So, to make it more interesting, create an atmosphere that makes you curious about studying. For this, what can be better than installing a bookshelf just above the study table or space. Through this, you can arrange your favourite books as you like. You can also put some study-related books materials on the shelf so it would be easier for you to get them whenever you need them. Moreover, if you attach a bookshelf above your study table, then it will create a library-like space around your study table which will help you in studying just like in a library.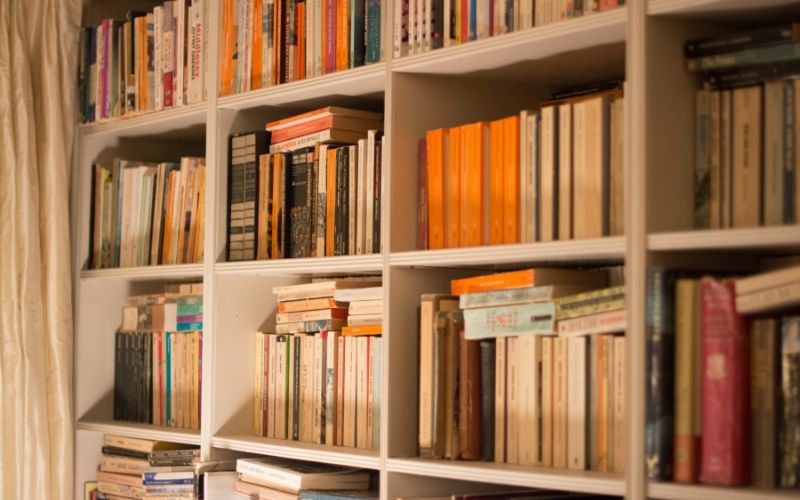 2) Floral Bookshelf:
Flowers create a peaceful and calming atmosphere wherever you take them or use them as decoration. Having a simple bookshelf will look boring, and it will make you hate the space you created to make your home look mature. So, adorning your bookshelf with some florals will make your bookshelf more beautiful and mature. If you are looking to make your bookshelf look visually good, you can opt. for floral decoration. It will also make everyone who looks at your bookshelf curious, and it will create a good impression of your room. Bookshelves can be decorated in many different ways, but floral decoration is one of the best of all ideas.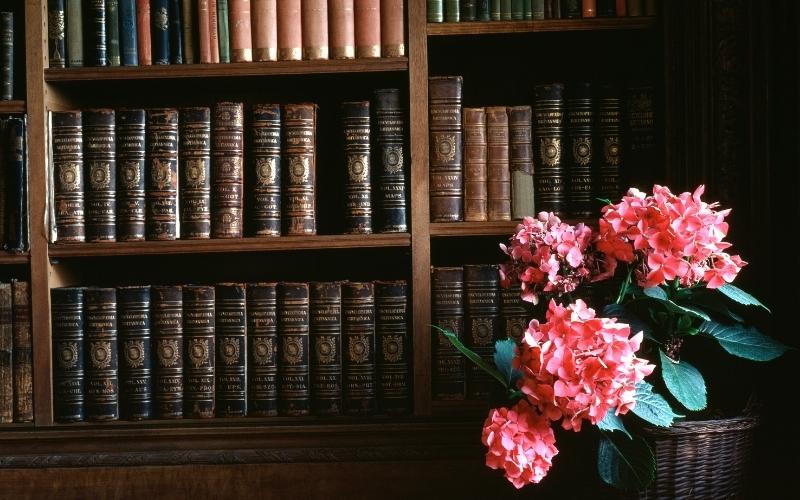 3) Framed Near Bed Bookshelf:
Bedtime stories are the best part of the day, or shall we say the best part of the night? Sometimes it's hard to come up with good stories, so you might want to read from some books, so having a bookshelf frame surrounding your bed can be the best option if you are looking for a bookshelf place. Even if you don't like bedtime stories, nobody hates a bit of inspirational or fictional book reading. If you are someone who likes to read and you always forget to bring books to your bed because you are too excited(yes, that can happen!) Framing a bookshelf around your bed is the best decision you ever make.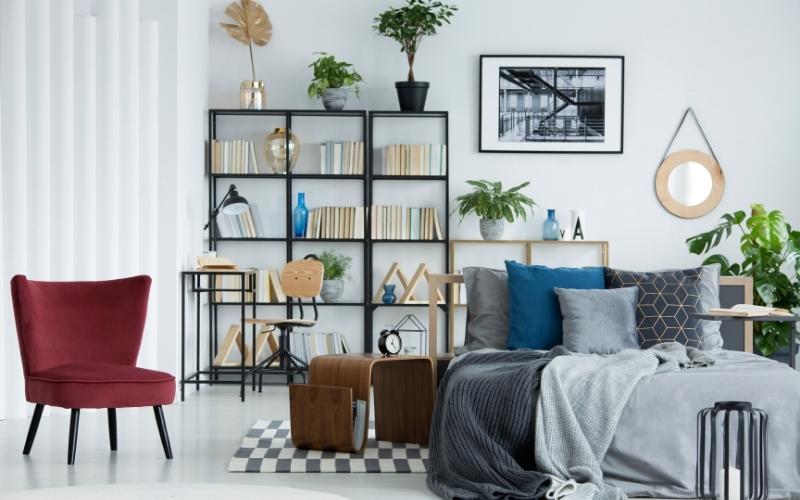 4) Hanging Bookshelf:
Everyone can have a bookshelf attached to a wall or in a cupboard but have you ever thought about hanging a bookshelf at your place? Just like a swing, you can add some wooden boards to the swing and make it a hanging bookshelf. You can also add some sections as per your preferences in the swing. Whenever you need some important book or when you feel like you are bored and need a bit of reading to pass your boredom, then you just pull up your hanging bookshelf and have the book that you like in your hands. Moreover, you can also decorate a hanging bookshelf with some vines so that it will give a pure nature's look to your bookshelf.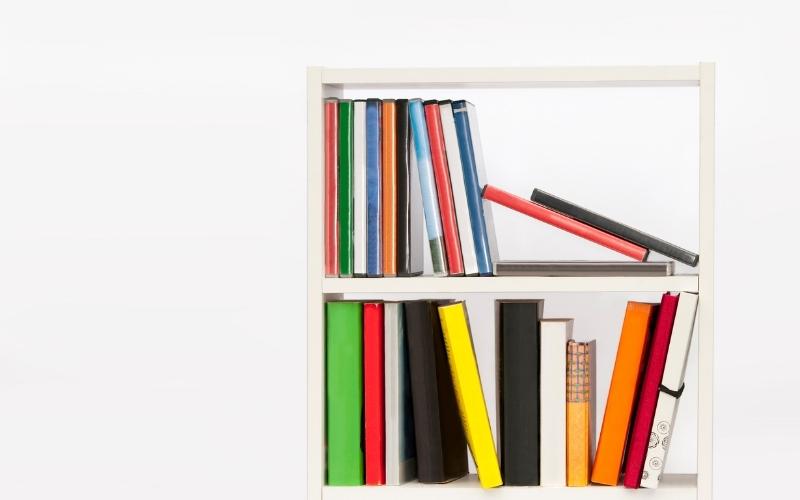 5) Closet Bookshelf:
When thinking of bookshelf ideas, always remember that a bookshelf might need a bit more space than you think, so for the best massive space for your bookshelf, what can be better than a closet because it can offer the best space for book storage. If you have an empty closet at your home, then you can use it as a bookshelf. It can be your secret closet bookshelf, just like everyone in a fictional world has a secret place of their own if you have a walk-in closet, then it is cherry on top because the walk-in closet will look just like a library if you opt for the closet bookshelf idea.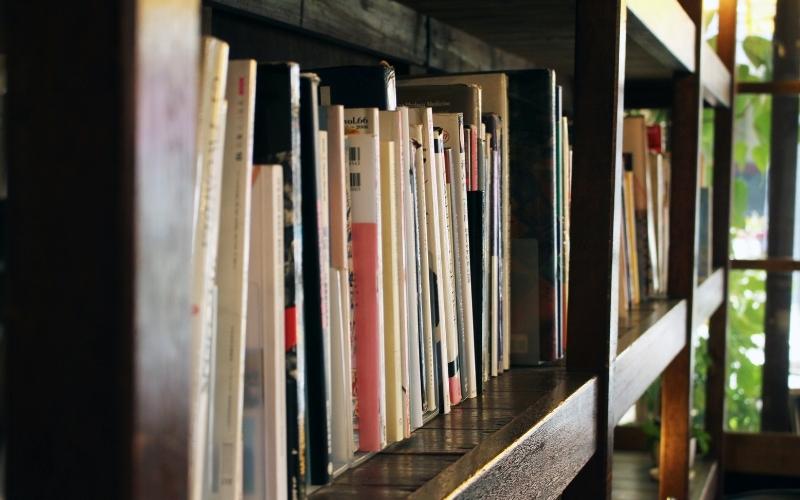 6) Media Covered Bookshelf:
Everyone loves watching television and having some relaxing time to themselves, but sometimes it may hurt if you constantly keep looking at the screen, so for some distraction, you can surround electronic media at your home with some books and novels that make you curious to read.  Attaching a bookshelf near your television is one of the few options that make your bookshelf look good and your home more decorative and innovative. Books and electronic media are a combination that everyone loves because, at some point, both of them are connected with a fictional world, so when you surround the place with books where you keep electronic media, it can create metaphorical vibes in your home.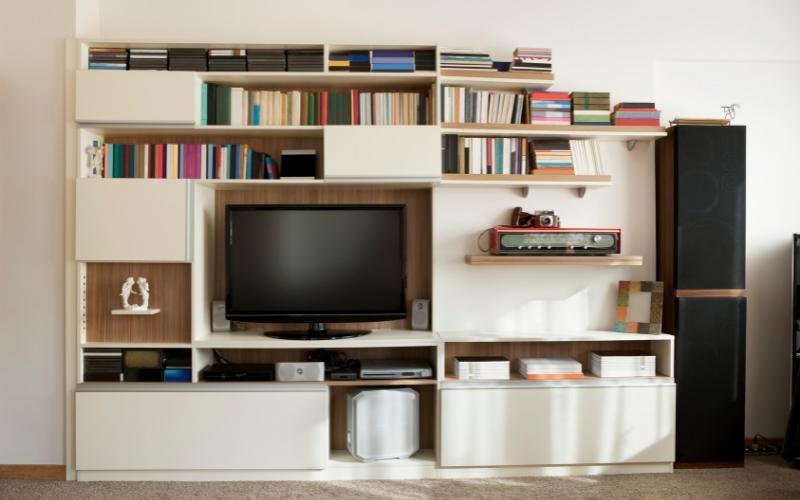 7) Tree Shaped Bookshelf:
As we all know, reading is like planting a seed of knowledge in your mind. Whenever you read, you plant a new seed of knowledge, and it grows in your mind with a lot of creativity and art. So creating a bookshelf with a tree-shaped shelf is one of the creative ideas in itself. You can put books on every branch of the tree according to its order or genre of book. Every branch can have different genres of books, and it will look great if you add your favourite series of the book at the top. Wouldn't it be beautiful if you had a tree-shaped bookshelf at your place?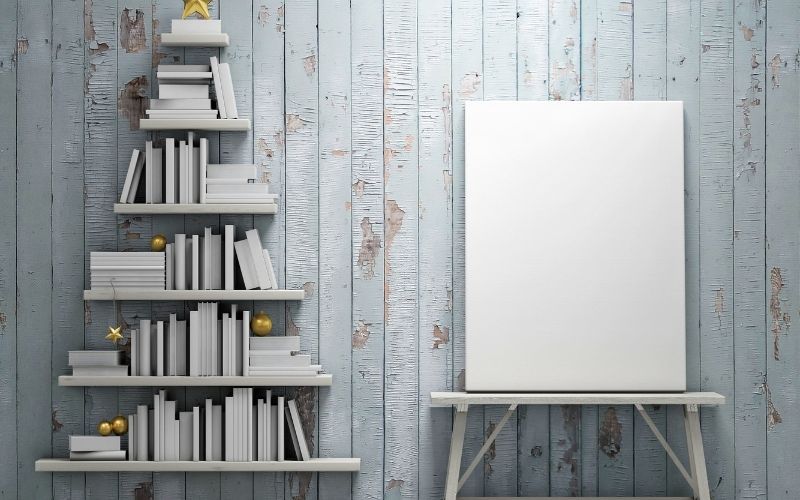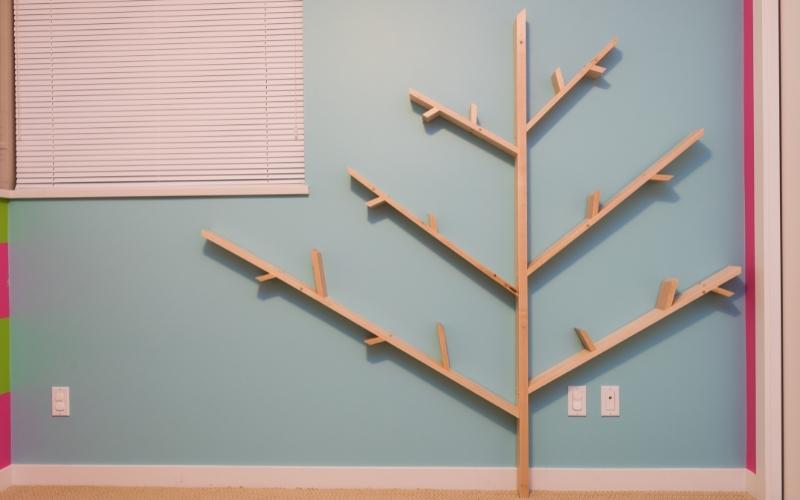 8) Piped Bookshelf:
If you are looking for some DIY ideas for a bookshelf, then Piped Bookshelf can be the easiest way you can opt. You just need some pipes and wooden boards as per your want. Just attach wooden boards with pipes with some strings and screws, and your DIY bookshelf is ready to roll. DIY bookshelves are rare, so you can also add some creative touch of your own because, after all, DIY is all about your creativity and innovative ideas. Piped Bookshelf might look lousy when you read about it, but when this idea comes to reality, it can be one of the innovative ideas anyone can think about.
9) Dollhouse Bookshelf:
For some different and unique bookshelf ideas, opting for something basic yet attractive having a bookshelf with some dolls and teddies around it is one of the thoughtful ideas you can ever get for a bookshelf. You can put on different dolls and teddies on different shelves with your books and novels. Having different dolls and teddies and pairing them with your favourite books can make your bookshelf look better. It will also add a few childish vibes to your bookshelf, which makes it more interesting because you might also want to have a few nursery books with some big fictional novels or some inspirational books.
10) Storage Bookshelf:
Do you always think that you can only create storage space only for unwanted things? Well, you are not wrong, but this idea can also be implemented while you are thinking about creating a bookshelf. Basically, a bookshelf is equal to the space that stores books. So, why not store some of your favourite books in drawers or your cupboard? You can create storage space anywhere at your place and store some books in it. The most likeable storage space is the drawer below your dressing table. When you feel bored while getting ready, you can just grab one of the books and make your time useful.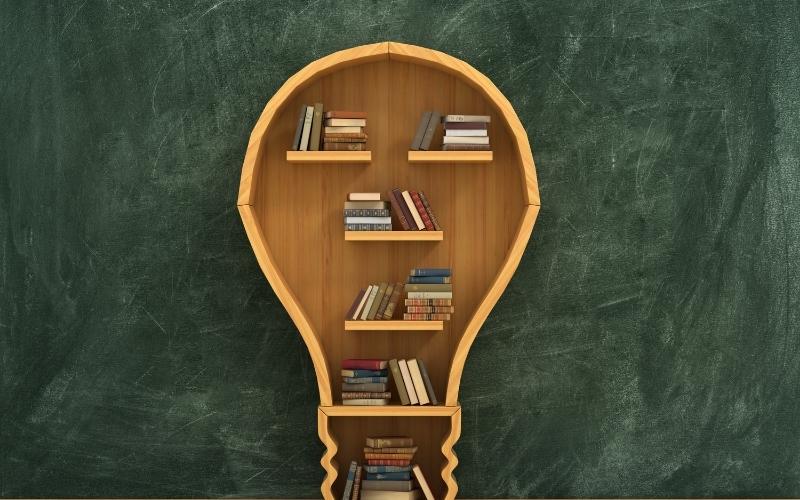 11) Window Bookshelf:
If you are looking to do something different, then why not attach a good ol' bookshelf near your window? You can put on a table and chair and have good reading time near your window with a cup of coffee. If you attach a bookshelf near your window, your plus point is it will look more elegant and stunning because of the breezy air coming from the windows. Moreover, you can also add some creative details like flowers or plants near your window so it can look more natural and innovative.
These are some of the best ideas for bookshelf decoration, whether you have a small cosy room as your home or a massive old bungalow. These ideas are the best options you can ever have for a bookshelf. Books are to be treasured because it has a whole new world of their own, so these ideas are just right for every home/office.