There is no place like home. All our life, we switch jobs, our favorite restaurants, change friends, etc., amongst everything; the one constant thing is we go back home. Also, frequent modifications are necessary for that space to keep it trendy if you intend to sell your home or upgrade your area. An unfurnished home adds no value to your assets. Traditionally, people made 1 or 2 rooms maximum in gigantic sizes. That is not how it works presently. People need spaces that are not cramped but not enormously big. In that case, people with traditional home structures should go for expansions or room additions. Also, who isn't burdened with the increasing electricity bills? Upgrading your home is crucial not only for you but also for your environment. Home improvement does require investment, but you can invest in thermal energy and a solar panel which will work as a miracle for decreasing the zeros in your bill.
Additionally, the walls, furniture, and fixtures lose their shiny and flawless texture without some maintenance. Windows, siding, roofing, doors, handles, and seals all undergo some kind of depreciation, including rotting, rusting, tarnishing, breaking, etc. Fixing and repairing things is a key to keeping your house maintained. Additionally, frequent small renovations will work wonders on the real estate value of your house. Home improvement isn't a considerable expense, and it shouldn't be seen as one. It is more like a one-time payment for a long-term investment. Yes, it is challenging to invest a chunk of money improving your home. Still, we have several schemes that will help in the process, including government grants for home improvement, bank loans, etc.
Tips for Home Improvement-
Paint- 
The essential improvement every house needs every couple of years is a coat of paint. A color change can give an entirely different aesthetic to your place. Also, it can be done by hiring professionals who will incur additional costs, or can you DIY at home very quickly. Additionally, the colors and patterns of paints can make your room look bigger or smaller. Just like vertical stripes make the walls feel taller, horizontal ones can make them look bigger. Painting is the easiest way to give a change to your surroundings. You can go for any different form of painting, including Metals and Patinas, Stippling, Smooshing, Harlequin, Fresco, Chalkboard Paint, or Sponging.

Lighting-
Lighting is a critical factor for a home. If your house has no proper ventilation, you have to rely on electricity for air and light, which takes a toll on the bill solely. The ideal and the trendiest thing to do would be to install large floor-to-ceiling windows. It adds life to your plain, boring wall. In addition to the extra light they provide, they also give a feeling of spaciousness and freshness. Insulated frames and Low-E finishes are expensive requirements for this window, but it pays off in the long term. Sliding glass doors are an alternative to the window doors idea. Additional features can be added to those windows, including a double pane, glazing options, slider, and custom shape. Still, these will be additions to the costs. But you can secure a home improvement grants and go for these renovations.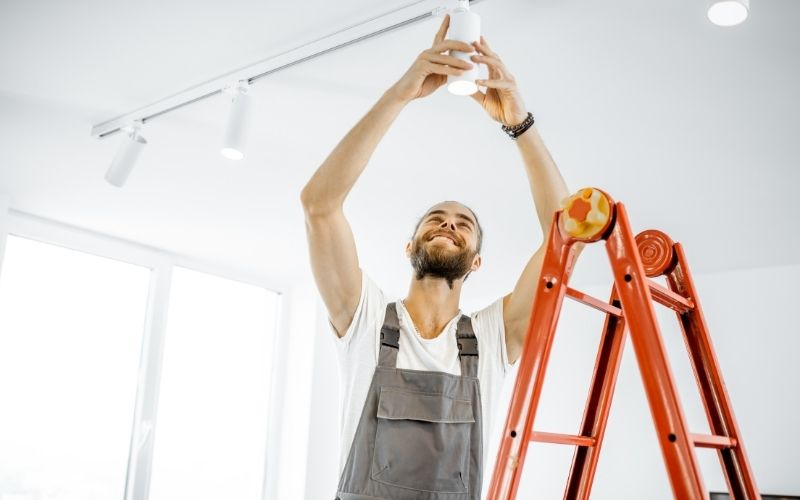 Flooring- 
Flooring is that feature that requires the most amount of cleaning and least amount of renovation. Traditionally, people had Hardwood floors. Those had a sturdy, long-lasting foundation. But with hardwood floors came the scratches. The base is a space where every piece of furniture is placed and moved, and we roam around, pets claw their feet, etc. So no matter how careful you are, there will be a large number of scratches on those floors. Deep scratches that reach the wood make your floor more vulnerable to water damage. Also, the wear and tear and the cracking sound of timber are unavoidable effects. So it's high time you change your flooring. The modern thing to do is add an open floor plan. Open Floor Plan might seem lavish, but they are not, and they give your home an expensive look with Shared light. It also makes it easy to reconfigure furnishings. The additional space otherwise wasted by an unnecessary wall can be multifunctional.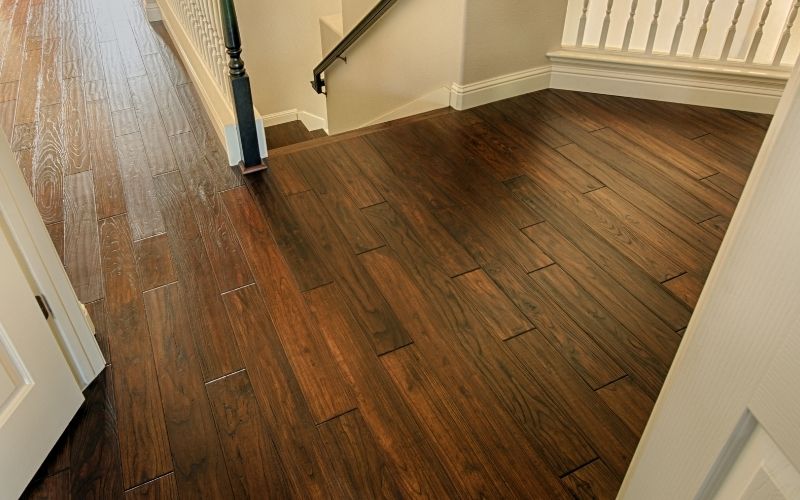 Ceiling- 
Aren't you bored of staring at a dull and lifeless ceiling every night till sleep comes to you? We are too! Get that- Super Low Ceilings are History, and they need to leave. Presently, people need a medium or high-length ceiling with modern additions like accent color, adding faux beams, or installing ceiling tile. Vaulted ceilings are another expensive but fan-favorite option. Recessed lights, uplighting, and the addition of a chandelier can give three very different aesthetics to your home. Renovation of a ceiling is the most expensive part to renovate, and even the most straightforward additions are costly. That's why ceilings are usually the most ignored aspect of home renovation. But you have an option to opt for a home improvement loan to a good bank and add life to your otherwise dead ceiling so that the real estate value of your home rises higher, just like your ceiling. You can also add wallpaper, Ceiling medallions, Deck it out in drapes, Tin ceilings, Wood beams, and panels to add life to your otherwise dull ceiling.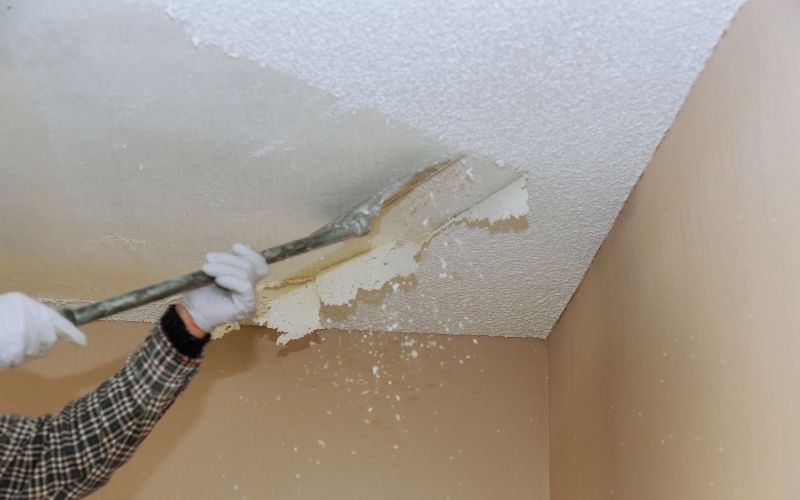 Appliances- 
The addition of instruments isn't exactly remodeling. Still, they are a great way to improve your lifestyle and give a touch of modernness to your home. Old and non-functional home appliances are not only unconvincing, but they can also be dangerous because of their overuse. People are leaning towards a tech-savvy home as it saves time and increases efficiency, making your lives easier. You don't need to add it all, but adding one appliance every year can make your home technically advanced in the long term. You have options including-
A smart coffee maker- to schedule or adjust brew time from your smartphone.

Smart cookers- provides voice recognition via integration with any Alexa-enabled device.

Video Cam for Home- provides around-the-clock video streaming. The Nest Cam gives you a wide-angle, 130-degree view of your home.
Many other appliances can be added, but these are the most sought-after ones. These are usually not very cheap but adding one is the trick.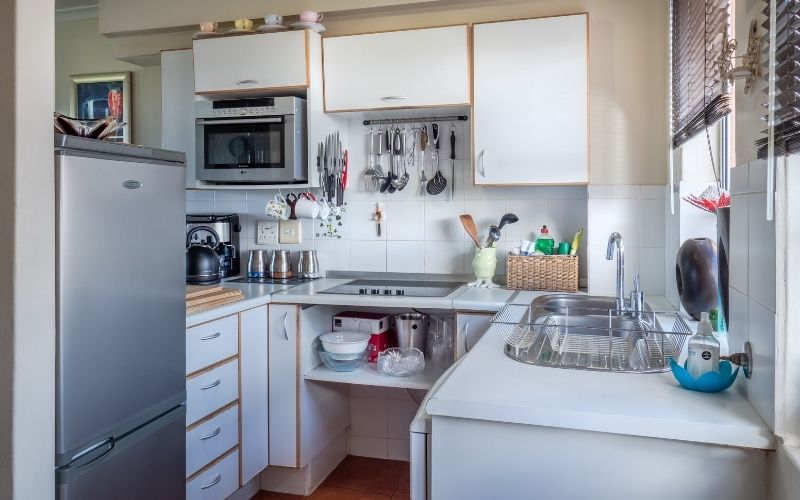 Rented or Government Homes- 
If you do not own your place and stay at a rented or government home, you cannot make significant changes to the area. But you can still spruce it up quickly. There are endless options to add trends and life to your space. Just keep in mind to only make additions that can be separated and shifted with you if you decide to move your home. That way, your investment isn't a waste. You can have a breakfast bar to add a classy look to your kitchen. Remember, improvement does not always need to be big, they can be as small as Restyling your bookcase, Investing in a great mattress, adding linen curtains, Starting fresh with new tableware, or adding eye-catching and cinematic accessories. You cannot change your tiles, but you can surely add a carpet to meet your aesthetic.
Conclusion
The people across the glove are very diverse. Still, one similar thing that connects them is home builders, homemakers, and home-nesters. We relate home to comfort and pleasure. The home provides that loving, supportive environment that keeps us sane. There are many options to rebuild and redesign your home within your suitable and stipulated time frame. In this article, we have tried to cover alternatives to redecorate every nook and corner of your home and take your home to the next level. The above checklists help you check all the required classes in terms of the comfort of your home. it is also helpful to surpass any home risks and dangers and your home's functionality and real estate value.
We understand that improving your home can burn your pockets, but it is crucial. And it is convenient to upgrade your space without worrying about the expense. The long list of options you have in terms of loans, Home equity line of credit, home equity loan, cash-out refinance, credit card, government loan, EMI's. These have enabled every person to improve your home quickly, no matter the economic class.