Let's face it. The economy has gone to the dogs now, thanks to COVID19. Being a little thrifty in these times would actually be a smart move. One such way to save money on a daily basis is by learning how to grow vegetables in your own backyard. When done correctly, the return on investment pays off. Also, if you grow your own vegetables, you'll remain untouched by any slowdown in the production in the fields of large-scale producers and suppliers across the country.
Here are our suggestions to choose from and ways to plan your own vegetable garden:
HOW TO GROW VEGETABLES FOR THE GARDEN: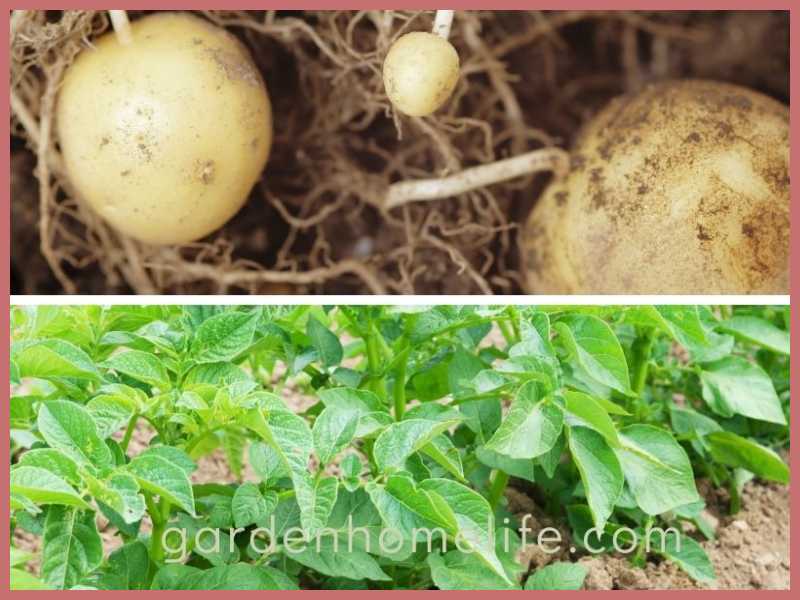 POTATOES
May be grown in containers, potato bags or the ground.
Sow in late Feb/March.
Harvest in July/September.
If you choose to grow these in the potato bags, fill the bags only party with compost. When the green shoots become visible, cover them up with more compost. Keep repeating this until the bag becomes full. Keep watering. When the leaves start to turn yellow or wither away, just hunt through the bag for your potatoes.
SPRING ONIONS
Can be grown easily in pots or ground.
Sow in March – July.
Harvest after 8 weeks.
Once they flower, they self-seed.
BROAD BEANS
Can be sown directly into the ground, or first into a small pot and later planted out in the garden when they become sturdy in a few weeks.
Sow between November-March.
Harvest in or after June.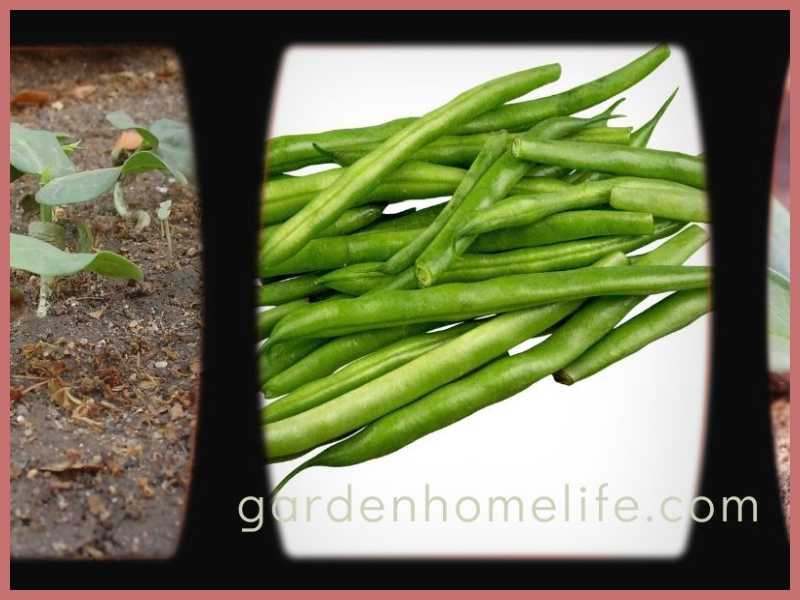 RUNNER BEANS
Also has a dwarf variety called Hestia for those with limited space.
Sow in April- July
Harvest after 8 weeks.
These are climbers so need space and support on wires or support frame.
Pick regularly so the plant produces more.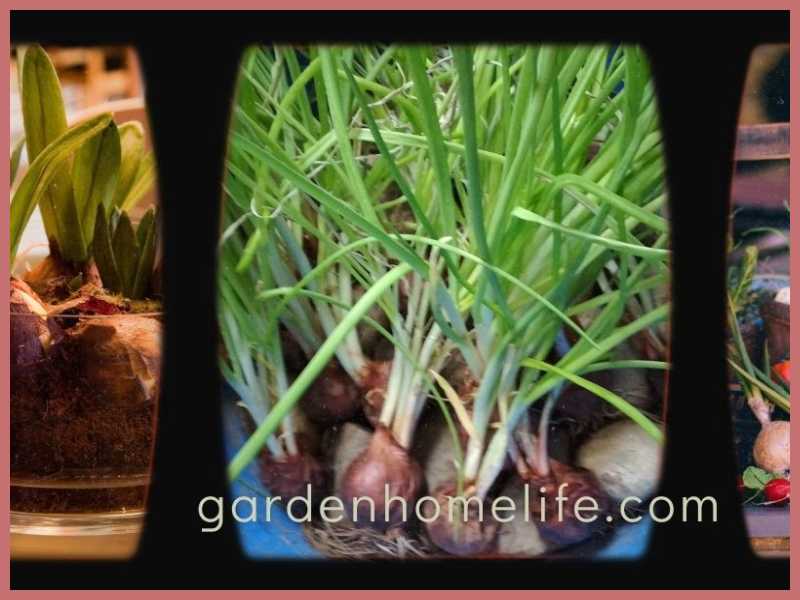 ONIONS
Easy to grow.
Sow in Spring.
Harvest in late Autumn.
Just plant the onion bulbs in well-drained soil and let them be. When leaves start yellowing or withering, pick the onions, dry them in the sun and store them.
TOMATOES
Can be grown in bags, window boxes, pots and hanging baskets.
Sow in February- April.
Harvest in July- October.
Superfast growth.
Just feed them plant food and water.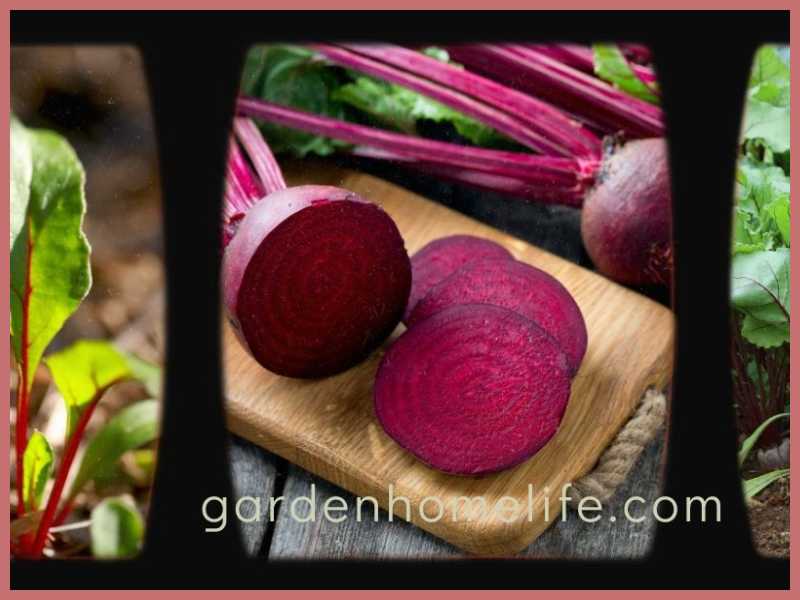 BEETROOT
Can't help but first pay my respects to the brand ambassador of beetroots – The Legendary Dwight Schrute. Sorry, My heart beets for him! 😀
Sow it in moist ground.
Sow between March- July.
Thin the seedlings to around 5 cm apart as the plant grows.
Harvest between May- September.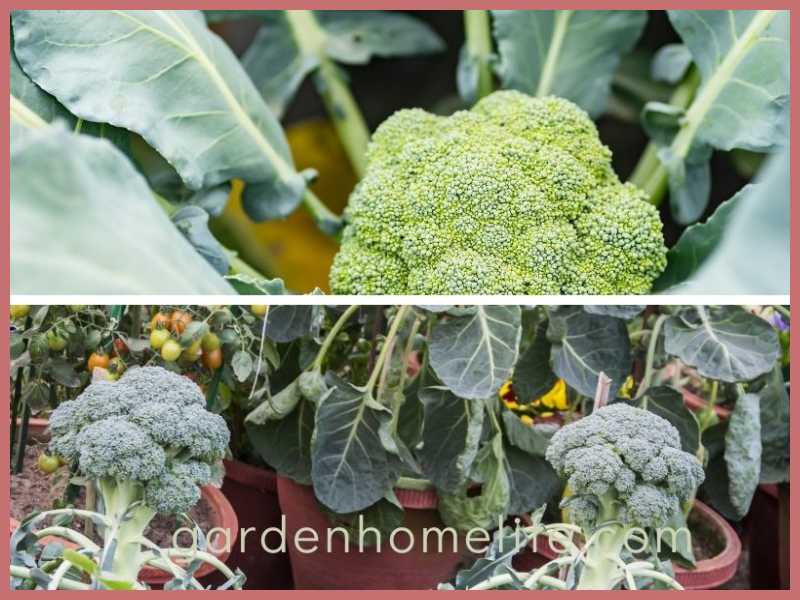 BROCCOLI
Survives frost.
Takes 8-10 weeks to harvest.
Needs exposure of full sun or part shade, and well-drained soil.
Each plant yields 2 pounds of broccoli. Good for your tummy and your wallet.
CABBAGE
Serves the purpose of both food and beautification in the garden.
Has pretty red-leaf varieties called Ruby Ball or Super Red.
Needs full sun with moist and well-drained soil.
SWISS CHARD
Looks like love. Pretty heart-shaped and arrow-shaped leaves on colourful stalks. <3
Tastes a bit like spinach.
Tolerates frost.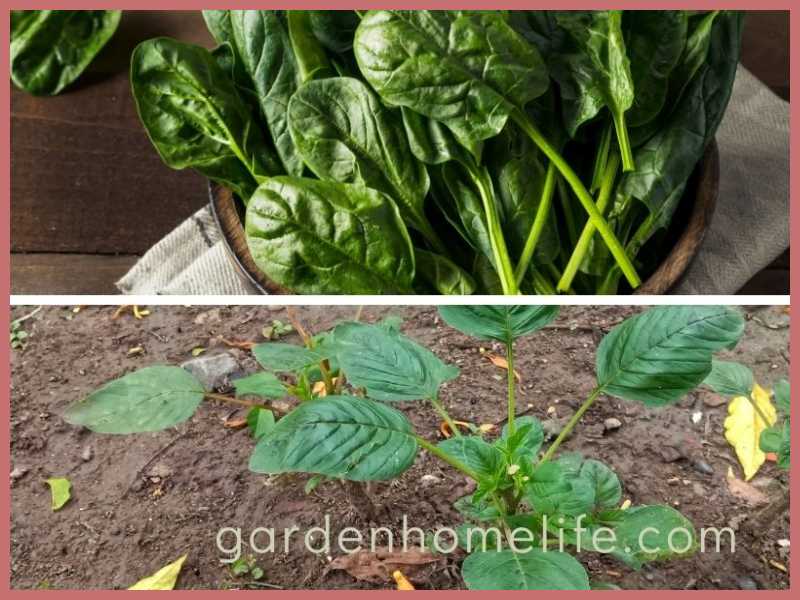 SPINACH
The food of the Poster Boy of Love- Popeye! 😊
Needs full sun or part shade with moist and well-drained soil.
Plant in early spring in colder climates.
Check out this detailed and useful read about growing spinach.
ASPARAGUS
Asparagus tests your patience. Yup. Takes about 2 years to be ready.
But it continues to produce the veggie for up to 20 years, so good return on investment here.
CURLY KALE
Perhaps the most cost-effective vegetable to grow in your garden.
Quick growing: takes up to 6 weeks.
SIMPLE VEGETABLES TO GROW: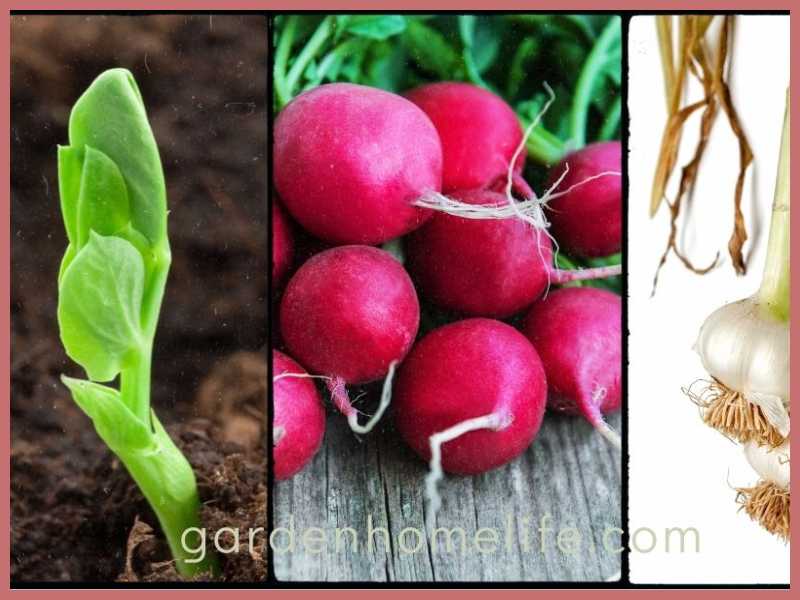 RADISH
Fastest growing! May be ready in less than a month of sowing.
Need full sun exposure and well-drained soil.
Variety of gorgeous colours- red, white, pink and lavender.
May be easily grown in both a container or directly into the soil.
Yummy!
PEAS
Sow in March- June.
Harvest in 8 to 10 weeks.
Just support their stems with chicken wire or canes.
GARLIC
What would Italian and Desi food lovers do without this! ;(
Low maintenance.
Easy to grow.
Sow in Spring.
Harvest in late Autumn.
Just plant individual garlic bulbs in well-drained soil and let them be. When leaves start yellowing or withering, pick the onions, dry them in the sun and store them.
TOMATOES
The soul of pizza sauce and all our curries 😀 We've talked about this lycopene-packed beauty in the above section.
LETTUCE
The torch-bearer of food donation drive quotes and puns- LETTUCE donate food 😊
Imagine always having fresh veggies for your salads!
Variety of colours, flavours and shapes.
CARROTS
These get sweeter as the climate cools.
Harvest them when the roots get large enough to eat. Don't wait for them to grow super long in spring as that won't happen.
HOW TO GROW VEGETABLES – PLANTING VEGETABLE GARDEN LAYOUT:
You've several options for your garden layout. Pick what's best for you-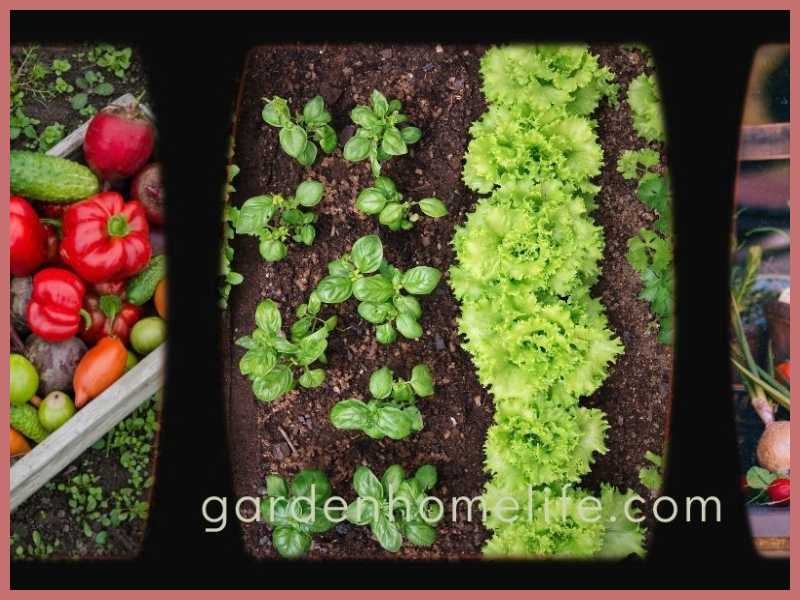 ROWS
Most common layout.
Straight rows with walking spaces in between.
Best to lay the rows North-South so the plants get a full day of sun exposure and good ventilation.
Make sure the taller plants are grown in the North so the shorter plants don't get shaded.
SQUARES
Group together with the plants with similar requirements.
Good for seasonal crops and crop rotation.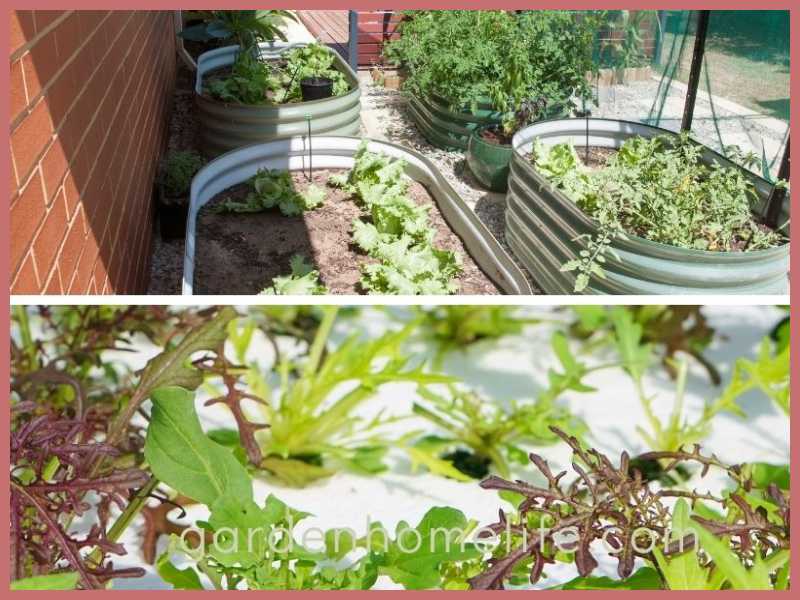 VERTICAL
Ensures maximum utilization of space.
Use shelves to grow vegetables in different levels.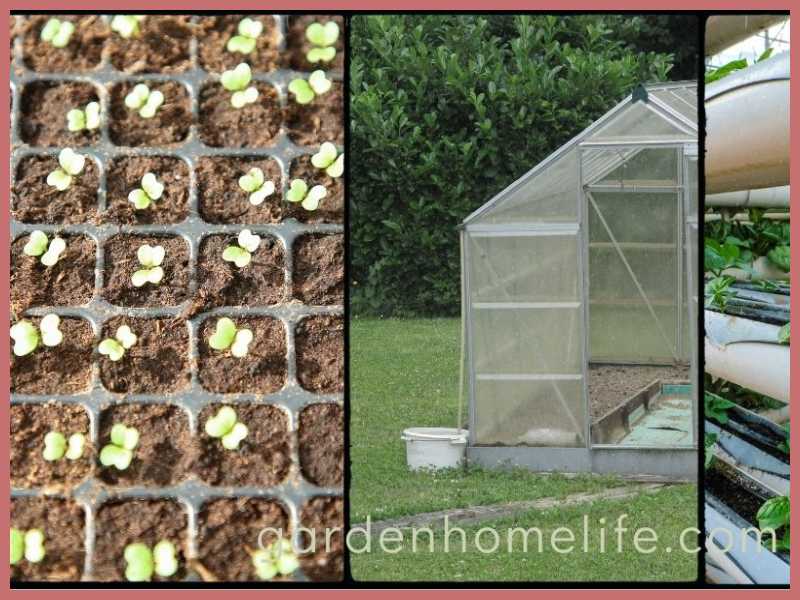 HOW TO GROW VEGETABLES – GREENHOUSE VEGETABLE PLANTS:
A great technique to grow your vegetables as you won't have to worry about external factors like changing seasons, harsh conditions- drought, bitter cold, near-lethal heat, bugs trying to eat away at your crops; and pests. It's nice to be in control of at least a few things in life. Here you can control the temperature, moisture, humidity, irrigation, light and fertilization.
Some of the best vegetables you can grow in the greenhouse are:
PEPPER – We recommend going through this quick guide about growing peppers in a greenhouse.
STRAWBERRY
CUCUMBER
TOMATO
LETTUCE
BEANS
PEAS
SQUASH
BROCCOLI
ARTICHOKE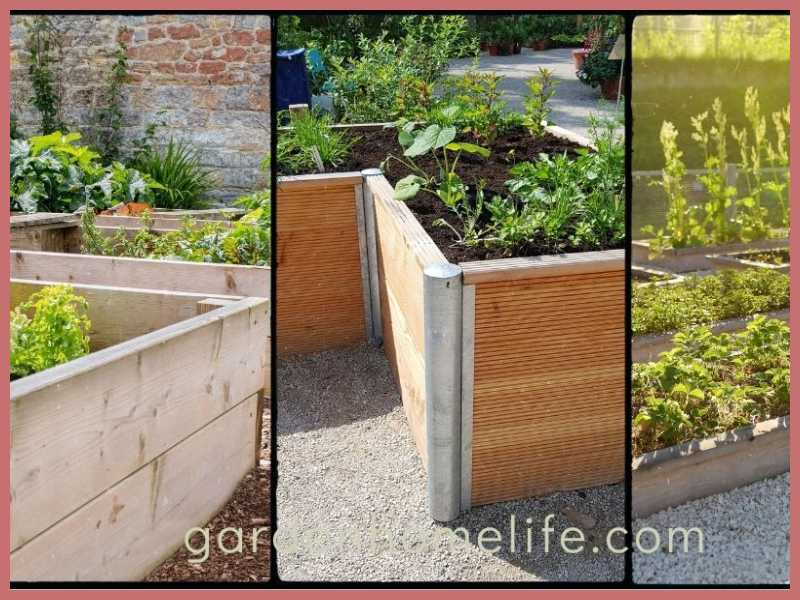 HOW TO GROW VEGETABLES – PLANTING RAISED VEGETABLE GARDEN BEDS:
Raised vegetable gardening is useful when:
The native soil isn't rich.
The native soil has poor drainage.
You have limited space.
You can grow any vegetable in raised beds. Most people stick to annual vegetables like:
TOMATO
PEPPER
MELONS
SQUASH
BEANS
PEAS
CUCUMBERS
ONIONS
EGGPLANTS
CARROTS & BEETROOTS
POTATOES/ SWEET POTATOES
HOW TO GROW VEGETABLES – STEPS TO PLANT A RAISED BED GARDEN:
Having proper and nutritious topsoil is of utmost importance. You can buy good quality topsoil from a garden store or you can recycle existing topsoil by spreading and sterilizing it in sunlight for a couple of hours. Once you get hold of good quality topsoil the next step is mixing high-quality compost with it. A good pixel ratio between topsoil and compost would be 50/50 per cent. Is to make your topsoil and compost mixture a bit loose which would let it drain freely. This can be achieved by mixing sand with it to a proportion of a quarter of sand to three-quarters of soil and compost mixture.

If you want to have raised beds to grow your vegetable garden,  it is a relatively easy task. In our opinion, you don't need to spend a lot of money to buy something that you can create relatively easily yourself. Just buy wood planks of the required sizes and screw them together. Wet recommend the size of 4 by 4 ft by 8 ft which would make it easier for you to manage your garden and plants without actually walking into it. Obviously, if you make your vegetable beds too wide or too big then you may have to walk into it or step into or stay in uncomfortable positions for elongated periods of time to be able to work on the garden bed.

If you make sure to remove all the grass and all other bits from it, you can either use our garden weed killer which will do the job quickly or cover it with something for five or six weeks. One more step which is very important is after all the unwanted greenery is gone, turning all the soil upside down and making it lose. This is extremely important as this will make sure that your oil is turnover and is sterilized and oxygenated and ready for the next round of seeds or plants. Also, make sure that you break up all the big chunks and clumps.

You may space your plants relatively closer in raised beds as compared to a garden since there's no need to leave room for walking in between.
Sow your seeds in a manner suitable for each vegetable kind. For e.g., if it's lettuce, sow the seeds in holes poked in the soil with your fingers at 6-inch intervals. When they germinate, thin to 1 seedling/hole. Or if it's cucumbers, plant them along the edges of your raised bed so they may trail over the side.
Soon after planting, water your raised bed garden.
Apply mulch around plants to prevent weeds and evaporation.
HOW TO GROW VEGETABLES – GROW BAG VEGETABLE GARDEN:
Cost-saving
Space-saving
Easy to transport due to lightweight.
They allow the soil to breathe.
When not in use, can be packed and stored.
Alternative to plant containers.
Ideal for growing plants on balconies and patios.
Grow veggies like potatoes, radish, onion, lettuce, carrots, beetroots, tomatoes, chillies, cauliflower, Swiss Chard, cabbage and beans.
HOW TO GROW VEGETABLES – FINAL THOUGHTS:
Growing your own vegetable garden makes you literally appreciate the fruits of your labour. The taste of the freshest veggies straight from the garden will put the supermarket crops to shame.  It's cheaper in the long run as it cuts down your grocery bill.