Are you tired of making your garden look fresh and green? Or Do you find your garden landscape boring and overrated? Well, no worries! We have brought you some beautiful and attractive garden decorating ideas with pots and gravel.
If you are looking to enhance your garden landscape without wasting too much water then you would find our garden idea with gravel more charming, exclusive and low-maintenance.
No Matter what size of garden you have, not all the plants and shrubs look great when planted directly into soil. Therefore, you can enhance the beauty of those flowers, herbs and shrubs with pots.
We have also brought you some enchanting garden ideas with pots that will help to beautify the different locations where you cannot grow plants in soil such as walls, stairs, pathways, and balconies.
If you are also looking for inexpensive, eco-friendly and durable garden ideas with pots and gravel then you are at the right place. Moreover, you don't need an expert's advice or permanent fixings to implement these ideas.
Garden ideas with pots and gravel are unique and bring texture and soft- tones to your garden  with a pinch of nature's spice.
Garden Ideas With Pots
Are you interested in decorating the boring and corner places but don't know what to do? Here are some excellent garden ideas with pots that will enhance the beauty of your garden and also protect the roots of the plant from freezing in Winter.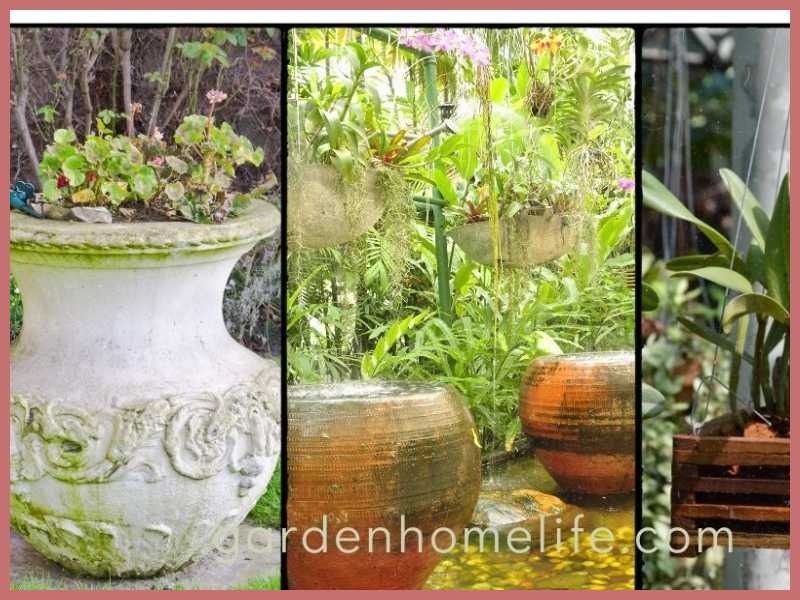 Indoor potted plants
If you are looking for ways to transform a gloomy indoor place into a relaxing and rejuvenating attraction then you can use the garden ideas with pots and convert that gllomy place into a container shade garden.
Potted plants also help in giving a fresh perspective to your living room or study or you can just simply transform the garden shed into a meditation or yoga centre where you can relax both your mind and body.
Choice of the plants for your ideal relaxing place is only confined by your imagination. Moreover, you can easily change the scenery according to the season and try different varieties of potted plants to depict your mood and personality.
Induced height of the shrubs
If you have a large landscape with nothing but green grass and long tailed bushes then you can place potted plants of different textures and colors at the pavement or boundaries to increase the height of the flowery bushes that compliment the freshly green grass without taking any ground space.
This way you can make the whole garden lawn your canvas and paint them withe every color of nature in less time and efforts. Plants with pots will also have a separate space and will be easy to maintain.
Country garden look with Pots
Are you restricted by your small garden and fancy a beautiful country garden to host parties and family get-to-gathers? Then garden ideas with pots can fulfill your dream in less space and money.
You can use the variety of pots in different sizes and colors and grow annuals, and perennial plants, bushes and shrubs of multiple colors and textures with enough space to organize the tea parties. With this garden idea with pots you can transform an ordinary patio or small garden into a luxurious and expensive garden.
Potted plants to make statement
Get creative with hydrangeas with pastel color medium to small size pots or use dwarf size conifers for your evergreen plants to make the statement and turn the boring pathways, stairs, garden fence or walls into a photo studio.
Place these pots in the boring corner places or to cover an unaltered brick wall of your garden. Size, color and design of the pots can enhance the beauty of every bush and plant like you have never expected.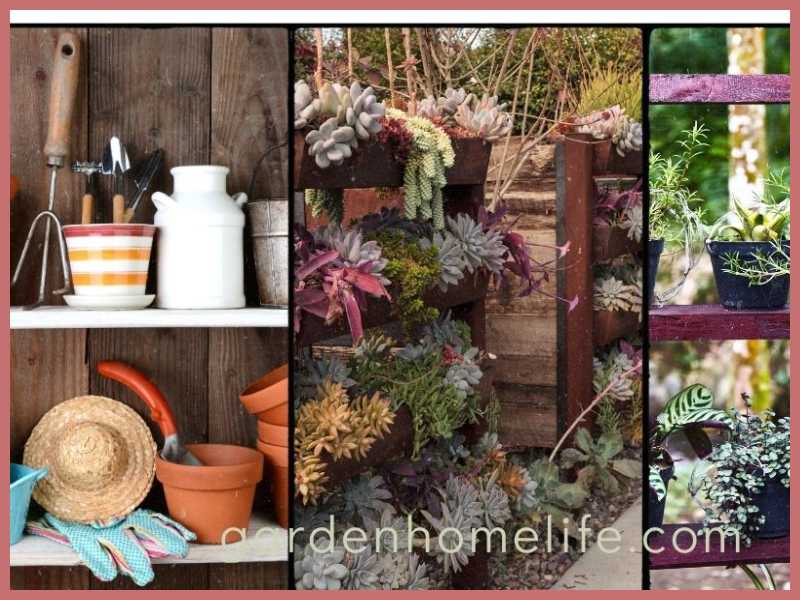 Not sure what to do with that empty corner of your garden or home? You can simply turn that place into a displaying shelf where you can show off and enjoy your variety of plants. You can either turn that display shelf into your personal garden or add glamour by opting for some seasonal hues that compliment the adjacent wall or furniture.
Garden ideas with pots can help you to explore your boundaries and get creative. The best part is if you are not satisfied with the result, you only have to change their location and Volla!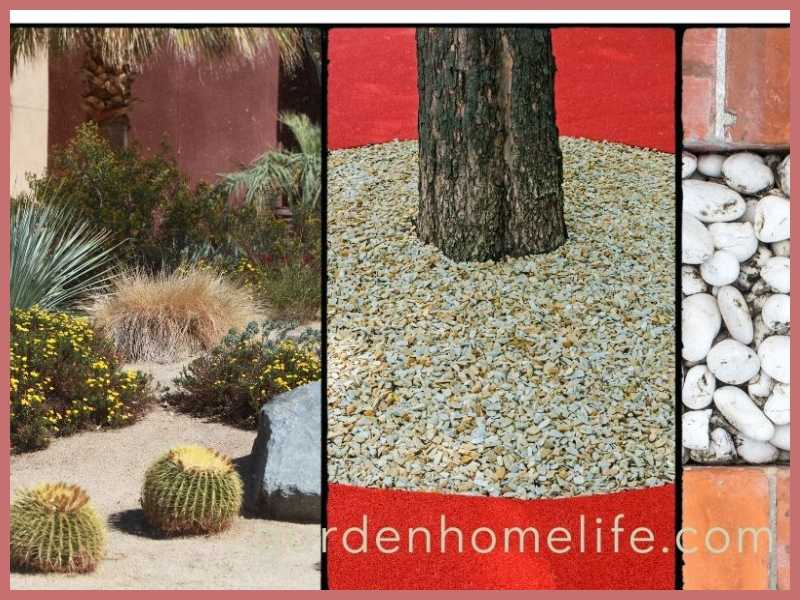 Garden Idea With Gravel
If you think caring for your plants is tough work then only the dedicated gardeners of your beautiful home gardens will tell you " how difficult it is to maintain the landscape so that all the plants and trees can complement each other without clashing or undermining their individual tones.
Garden ideas with gravel will help to give a soft and cool texture to your garden that will enhance the beauty of other dark or dappled shade greens with warm or cold tones flowery beds. Here are the few garden ideas with gravel which you can use to add a dab of luxury.
Garden Seating Structure
You don't need to renovate your garden with expensive tools and decks to place your garden furniture. You can just simply design your garden seating area using gravel flooring that will not brighten your furniture but will also help to separate the seating area from the garden.You can use the gravel as flooring and boundaries where you can place potted plants.
Gravel To Decorate Your Patio
Patio is one of the most undervalued areas of the garden where most of us just place whatever is left from the other decorative places. Now, you don't have to worry about expensive re-modelling of your patio and use the gravel and and potted plants to integrate your patio.
Gravel will provide more texture and neutral place from where you can enjoy your whole garden. In less, you can experience a modern contemporary look. Just add some pale color furniture to turn your patio into a relaxing neutral zone.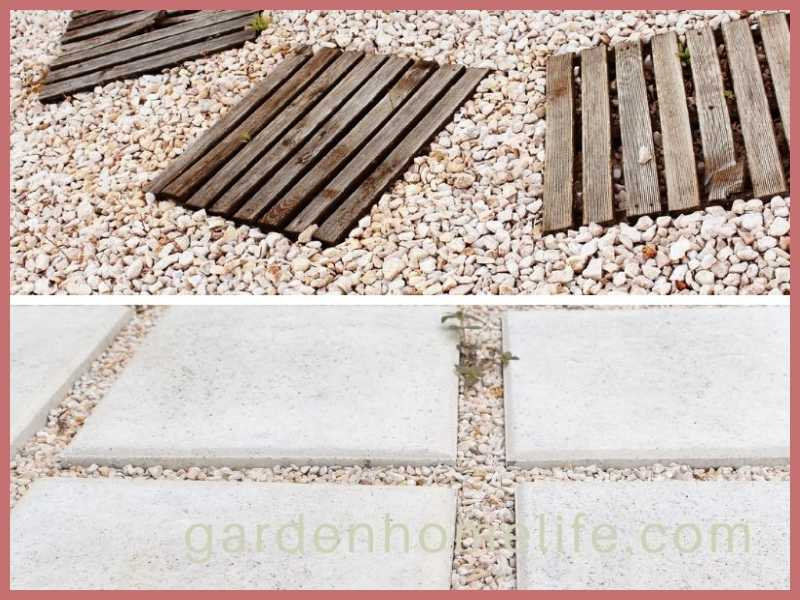 Stylish Gravel Filled Steps
Always feel helpless when you see those bare garden steps or fountains. Then just simply choose a combination of gravels of different colors and sizes to beautify those steps or the inside and outside of the fountain. Gravels don't need much attention like plants and grass but they surely bring up the rich and rusty walls, archways, pathways, and gates.
Instead of opting for fitted and tiled pathways, choose the gravel filled platforms that are durable and can enhance the beauty of the path side plants and bushes. Gravel pathways will give a pastel or neutral look to your warm and bright garden.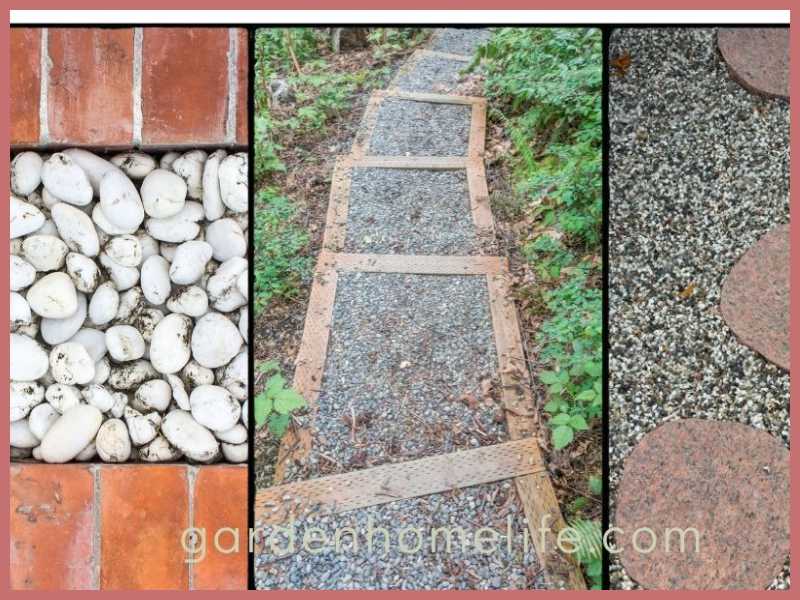 Gravel Fire Pit Decoration
A firepit is one of the most favorite places to enjoy the summer nights or winter evenings with friends and family but most complicated to decorate or place in your garden. Now, with the help of garden ideas with gravel, you can make a boundary for your fireplace that will become the perfect combination of the warm and cool zone.
Selected Ideas Gallery for your imagination and Application – Post and Gravel Decor
Other Valuable Resources
https://www.gravelmaster.co.uk/
https://www.mkmbs.co.uk/category/landscaping/decorative-aggregates